BMS
QUEUE®'s
Calling Display consists of the ticket counter display, an integrated multimedia display and a horizontal ticker-tape display, all of which are fully configurable and customizable. Our ticket counter display comes in several settings to suit your business environment ensuring that not a single customer is missed, our ticker-tape display scrolls with your very own text, enhancing your business motto or possibly promoting your website; our integrated multimedia display runs in a playlist fashion, showing every type of multimedia imaginable.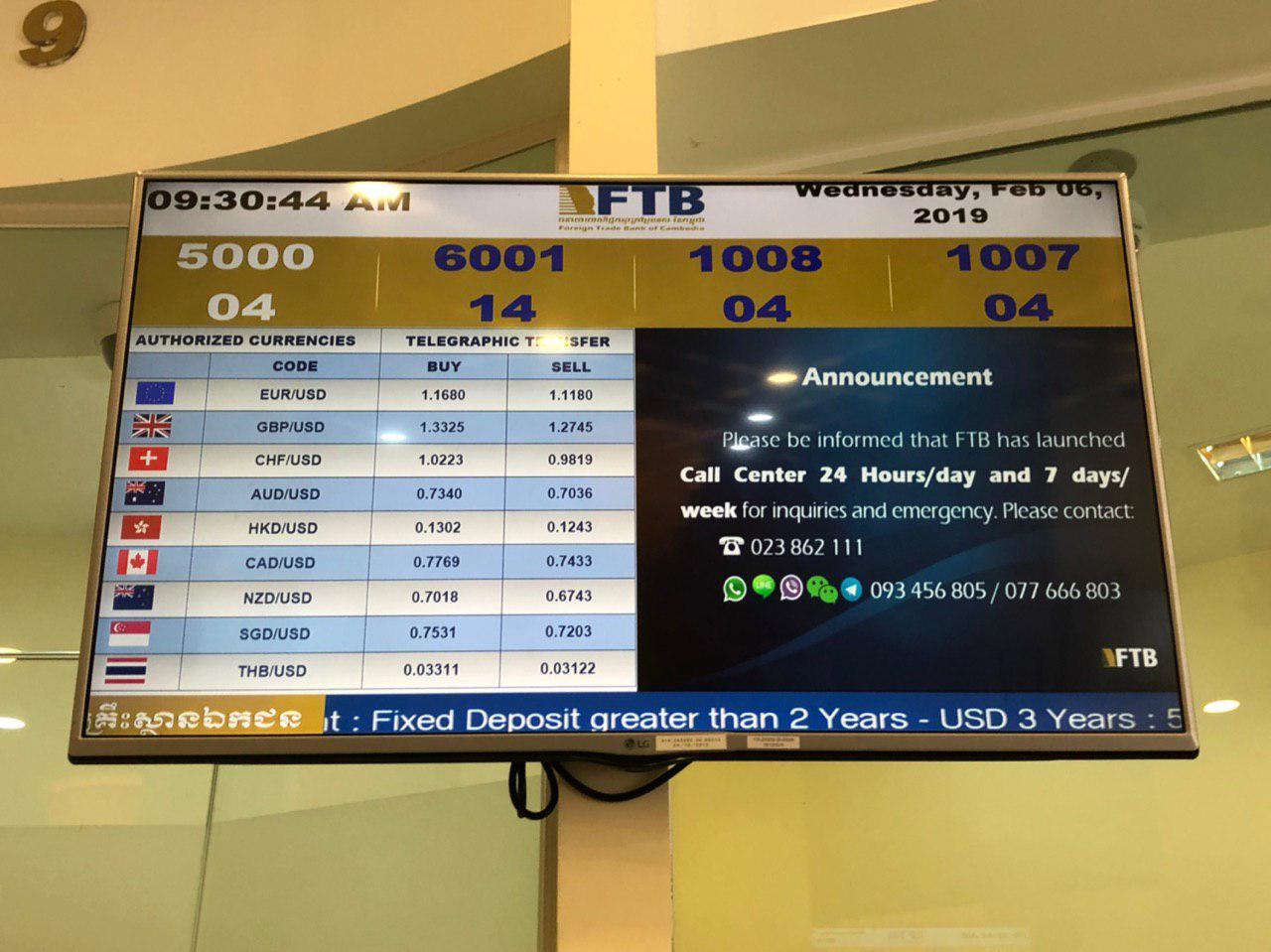 So whilst your customer waits at the comfort of their seat, sipping a coffee, reading the paper, perhaps filling in some forms, the calling display will alert them when their ticket is being called and to which counter. All the meanwhile they are being:
ENTERTAINED –

play TV live from the display or perhaps play a DVD to keep the kids entertained. Other formats that can be used include PowerPoint's, Macromedia Flash, AVIs and much, much more!

ALERTED –

Ticket numbers that have been called out and currently being called out, are displayed neatly on either the left/right side of the screen. Along with TV speakers also alerting your customer, your site will be ensured a smooth and swift customer flow.

INFORMED –

use your own business logo, message or multimedia for a stronger business image and presence in your site. Inform your customers of upcoming events and recent news.